How it works
GROW YO
U
R
B
U
S
INE
SS
Satellite capacity is a platform where professionals can meet up with clients to provide services. The platform has two registration options for buyers and sellers.
The seller is the professional that provide services to clients. Services can be capacity in MHz or Mbps, professional services, installation or VoIP termination Services in one or multiple locations.
The buyer makes a request based on specific requirements and budget.
Sellers can advertise their services by signing up and subscribing to a monthly plan that gives them the opportunity of listing their offers and searching for requests of clients looking for capacity and other professional services. The admin will verify if the listing added is reliable and valid, and also if the provider is legit before approving a post.
Buyers can post request for any services and search through sellers lists free of charge by simply signing up as a buyer.
After finding the right target, seller and buyer can chat with each other through the online messaging service to finalize the project if they both meet each other's requirements.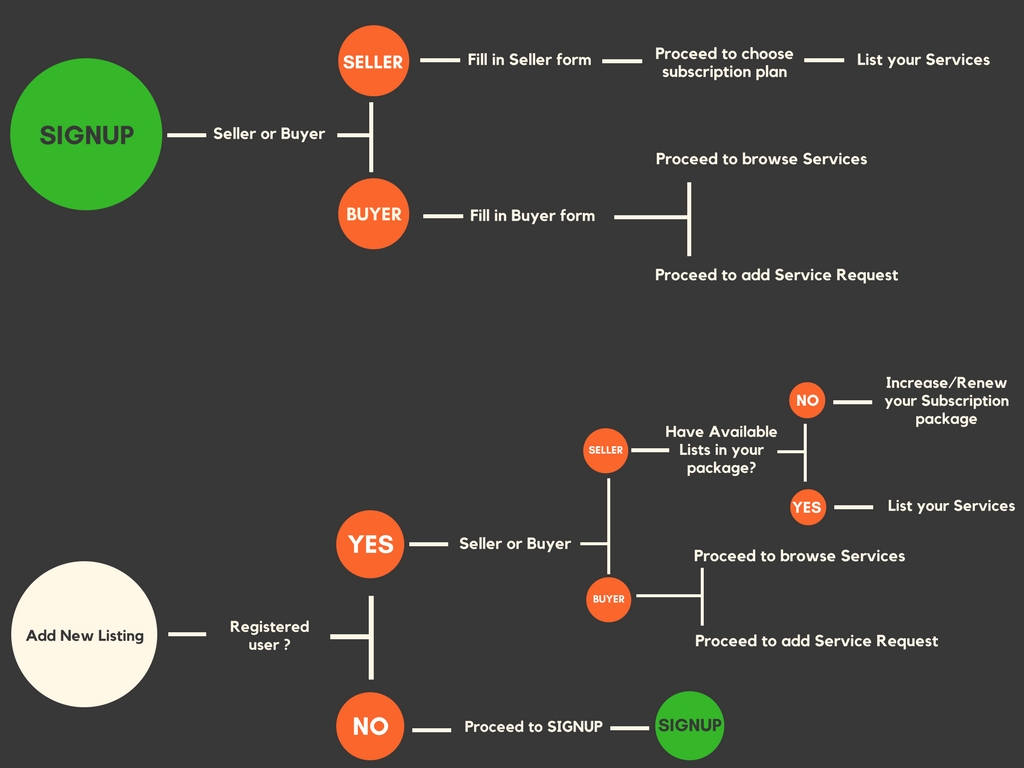 1. LIST | Sellers - Providers can add new listing
Click the "Post a new listing" button or "Signup" button.

Signup and fill in the required details

Subscribe to a

plan and submit payment.



Add a new listing by

filling in all fields and

uploading

appropriate pictures

that reflect your services.



Admin

verifies the authenticity and validity of your listing.



Browse through buyers request to meet buyers looking for your service.

C

hat up b

uyer to promote your offer and sell your service.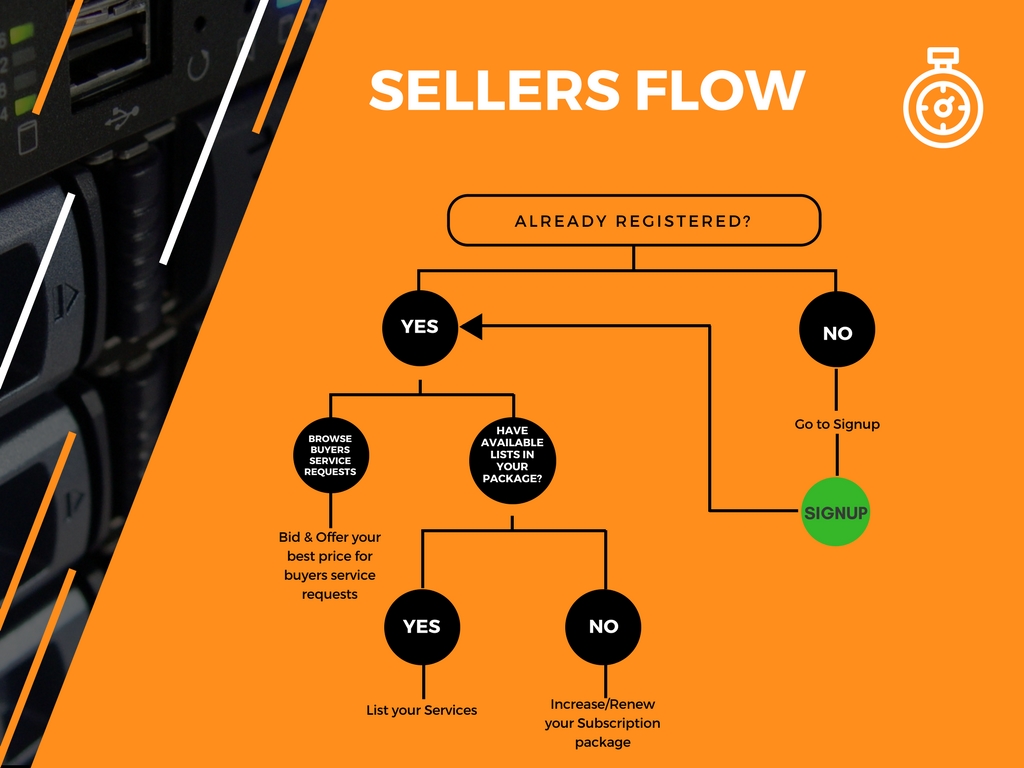 2. LIST | Buyers can add new listing
Buyer clicks the "P

os

t a new listing" button or "Signup" button.



Signup and fill in the required details.


Post your request free of charge, by filling in all fields and uploading appropriate pictures that reflect your services.

Search sellers listings to find providers that meets your request requirements.

Chat with seller through the online message service to finalize project.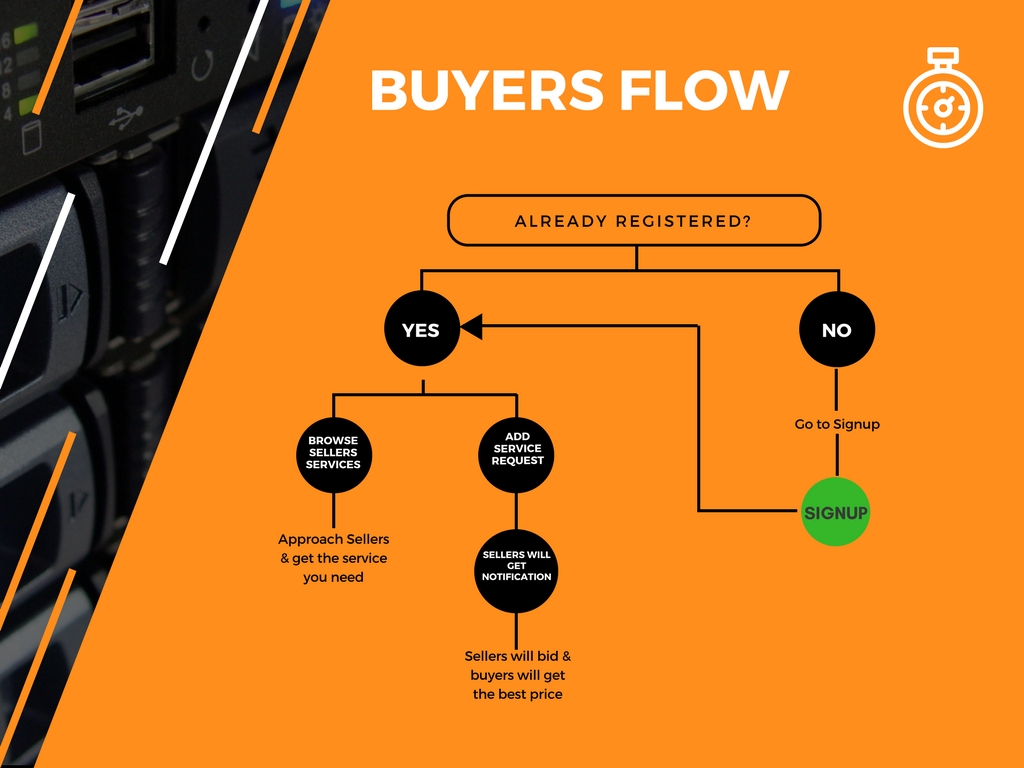 3. SEARCH | Sellers & Buyers can search - browse all Listings


For Example :
Type of service

Country of service
Certain provider
keywords
3. FILTER | Sellers & Buyers can use the Filtering Method:
Listing type- Sellers offering or Buyers requests: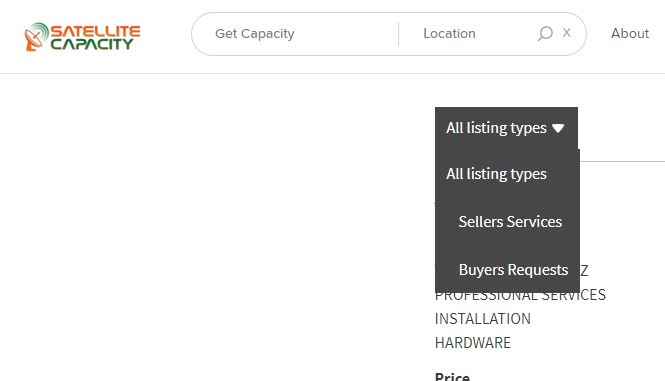 You can Filter the Category :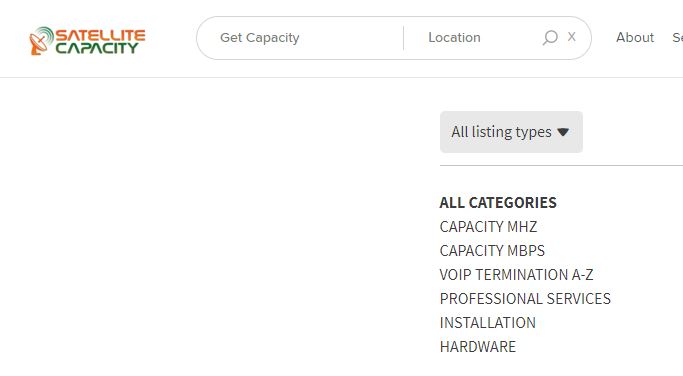 Requirement Category- Price, Capacity, Hardware on Site, Frequency and more:

Click UPDATE VIEW to filter.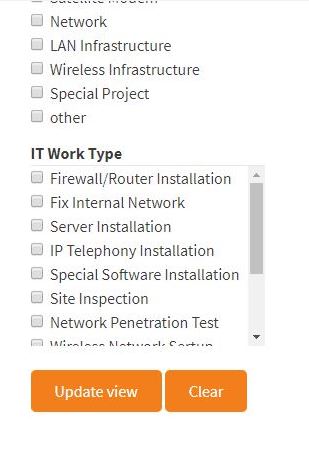 Click CLEAR button to clear your filtering

.




Choose

your desired l

ist.

Read

service description

carefully

.

Contact provider through our internal messaging system.

Click Request to finalize the offer and

make payment.
* Sellers and Buyers can browse and filter all listings.
** Sellers and Buyers have to Sign up and provide their details.

4. PROFESSIONAL SERVICES
Contact
Satellite Capacity experts to get assistance with every of your special needs.

5. PRICING

Buyers

can list their Service request for free.



Sellers need to subscribe to a monthly plan to list their services.


Subscribing to a plan will help sellers showcase and grow their business

!
F

ree Trial for Two months.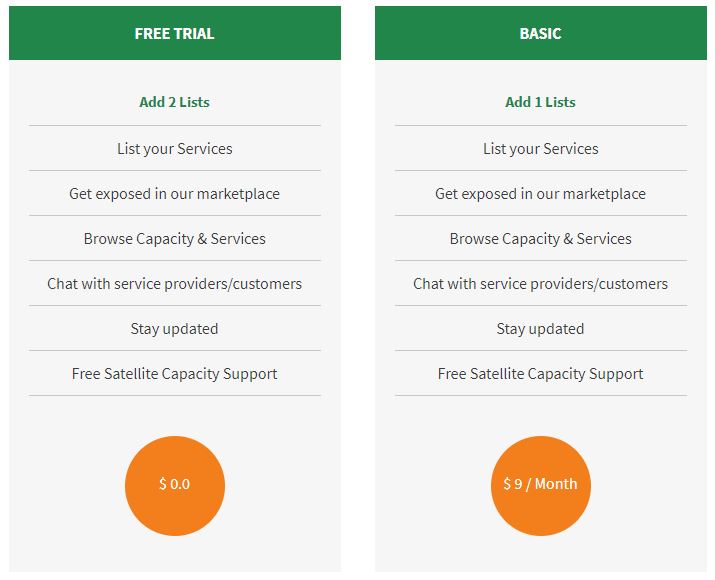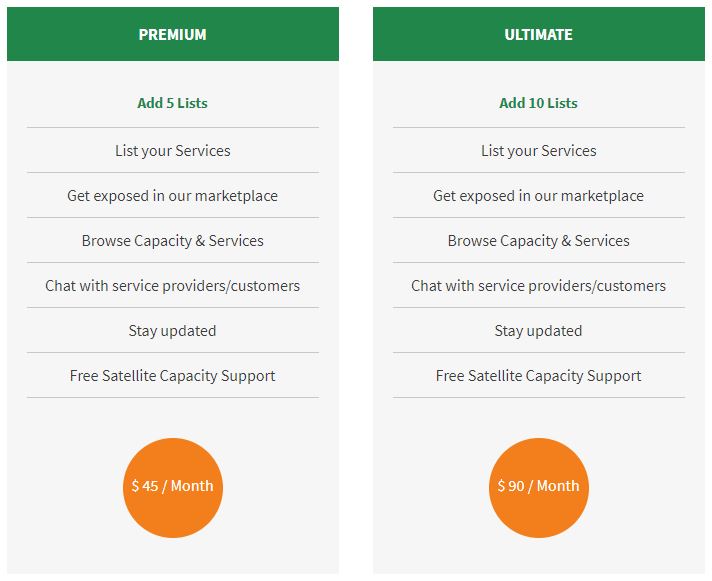 Satellite Capacity in Africa | Satellite Communication | Satellite Capacity MENA | Satellite Capacity in Nigeria | Internet over satellite | Satellite Coverage in Africa | Satellite Coverage in the middle east | C band in Africa | KU band in Africa | KA band in Africa
---